Digital Payments Features
The fast, customer-engaging point-of-sale. Run loyalty programs, contribute change to
causes, capture contact information, accept mobile wallets, and more.
Clover Station
Flexible and Easy Payment Processing Features Run your business like a pro with our fastest, most secure point-of-sale system yet. We're taking smart terminal to a new level, making it easy to offer rewards, capture information, ensure order accuracy, and accept just about every mobile payment type. Fast, personal, secure. Welcome to Clover Station and Station Pro.

Let Them Drive
Station Pro comes with a smart terminal for your customers. That means they can confirm their orders, enter their contact information for rewards, and complete payments faster.

Accept various payment types
Let your customers pay how they want to pay. Swipe, dip, or tap. Credit, debit, or EBT. NFC payments including Apple Pay®, Google Pay®, WeChat Pay®, Alipay® and more.

Move at the speed of now
Station Pro is our fastest, most powerful POS system. From inventory and orders to managing your staff and running reports, it's all at your fingertips
Learn How Clover POS Best Fit For Your Business





Supporting Product Capabilities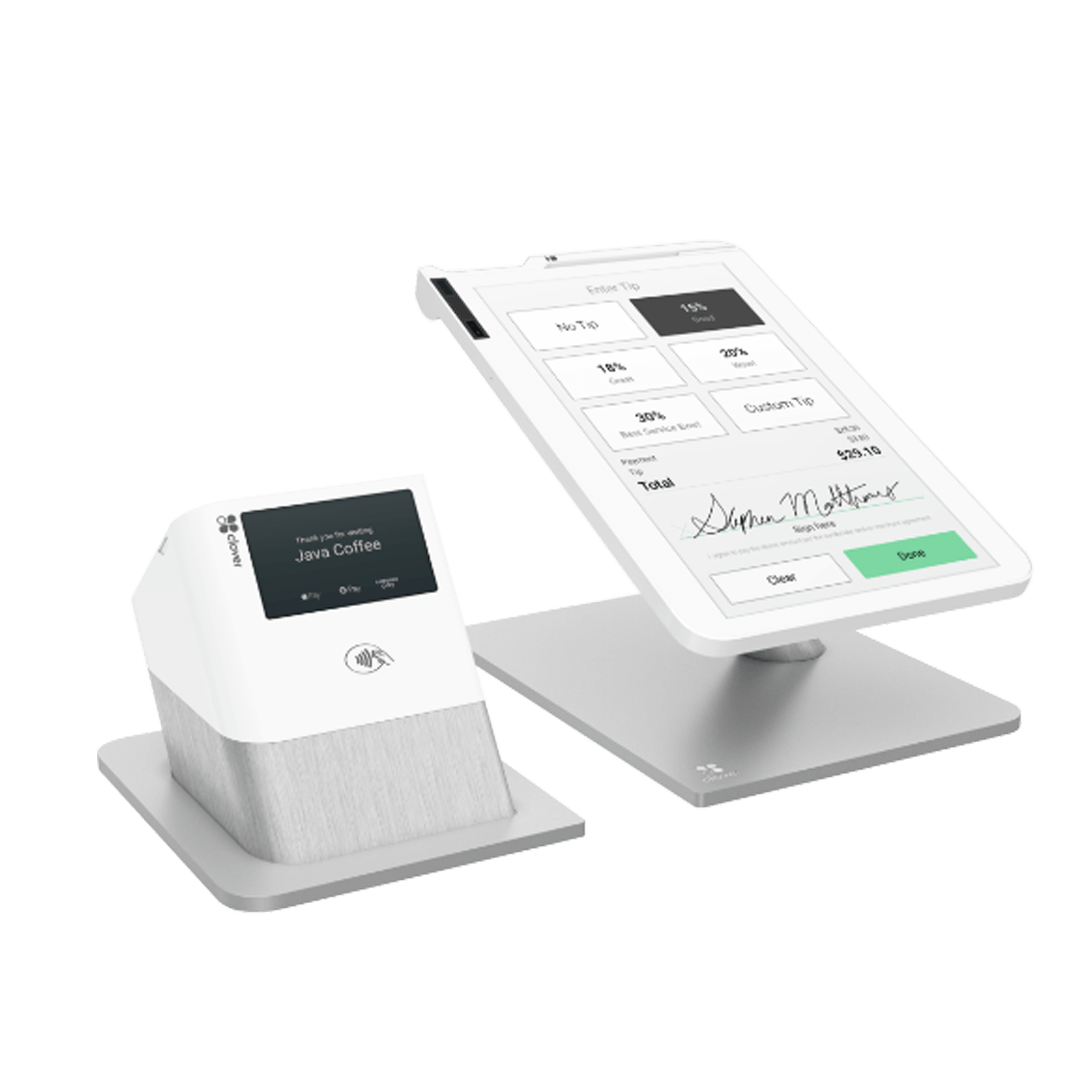 Clover Station
Clover Station is an easy-to-use Point-of-Sale equipped with a receipt printer and cash drawer. This product has huge processing power to help you run your business faster.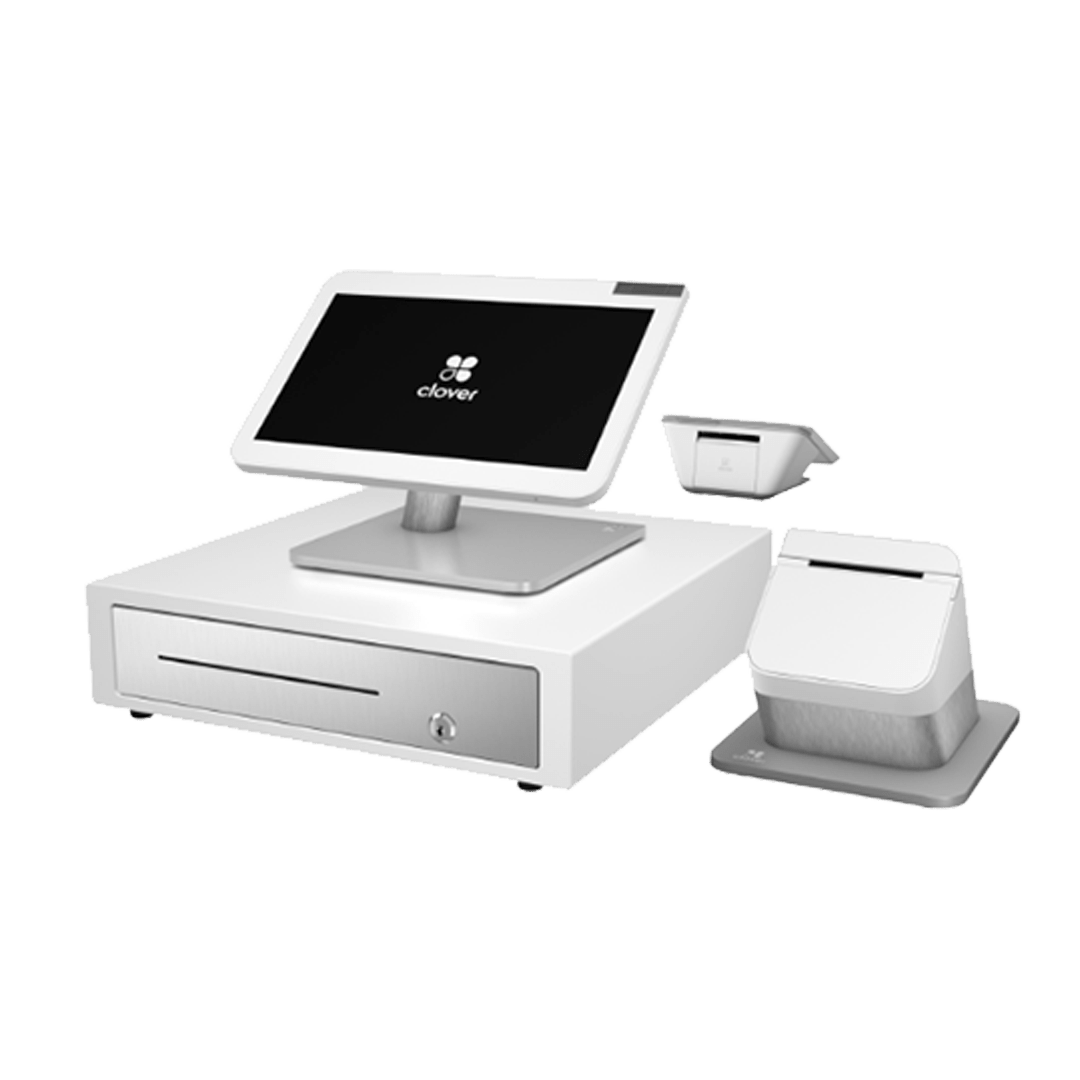 Clover Station Pro
Station Pro is one of the fastest and most robust POS systems. From lists and orders to managing your team and running reports, all at your fingertips.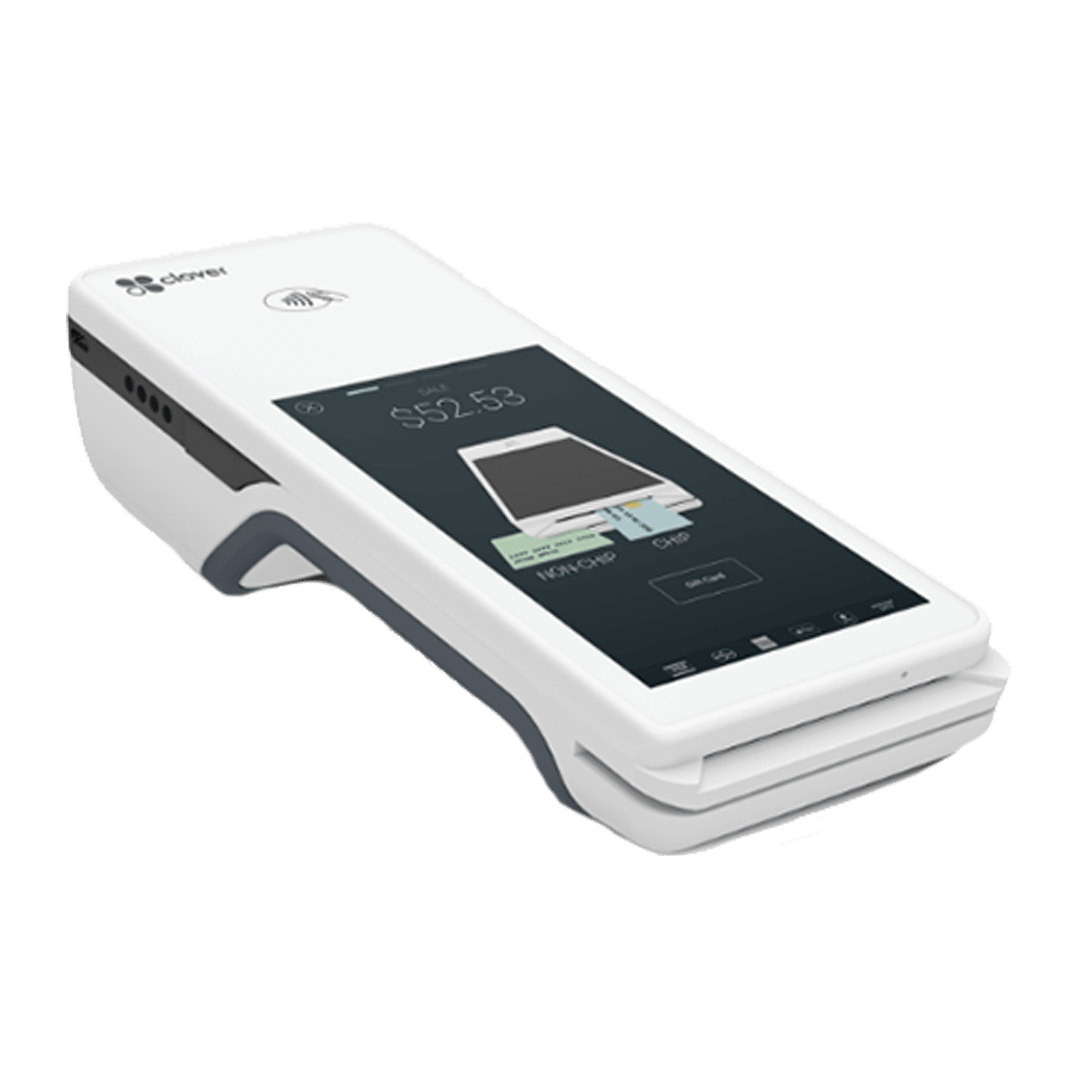 Clover Flex
Clover Flex is an easy-to-install tool with built-in functions to help you serve clients in a better way. It gives flexibility and integrity to a single device.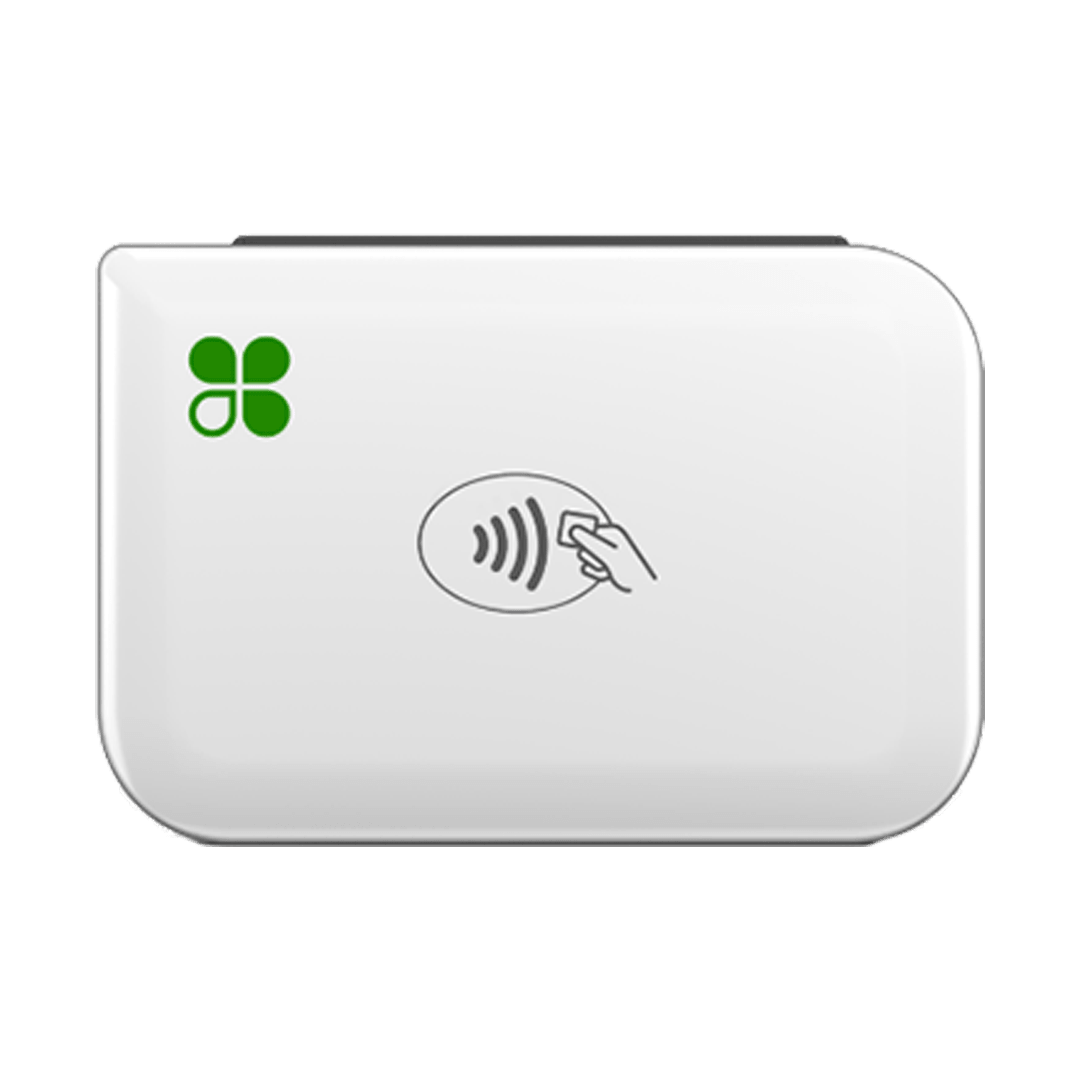 Clover Go
Clover Go is a perfect payment solution for small companies that want to accept payments virtually at any location via a smartphone or tablet, involving EMV, swipe, and contactless.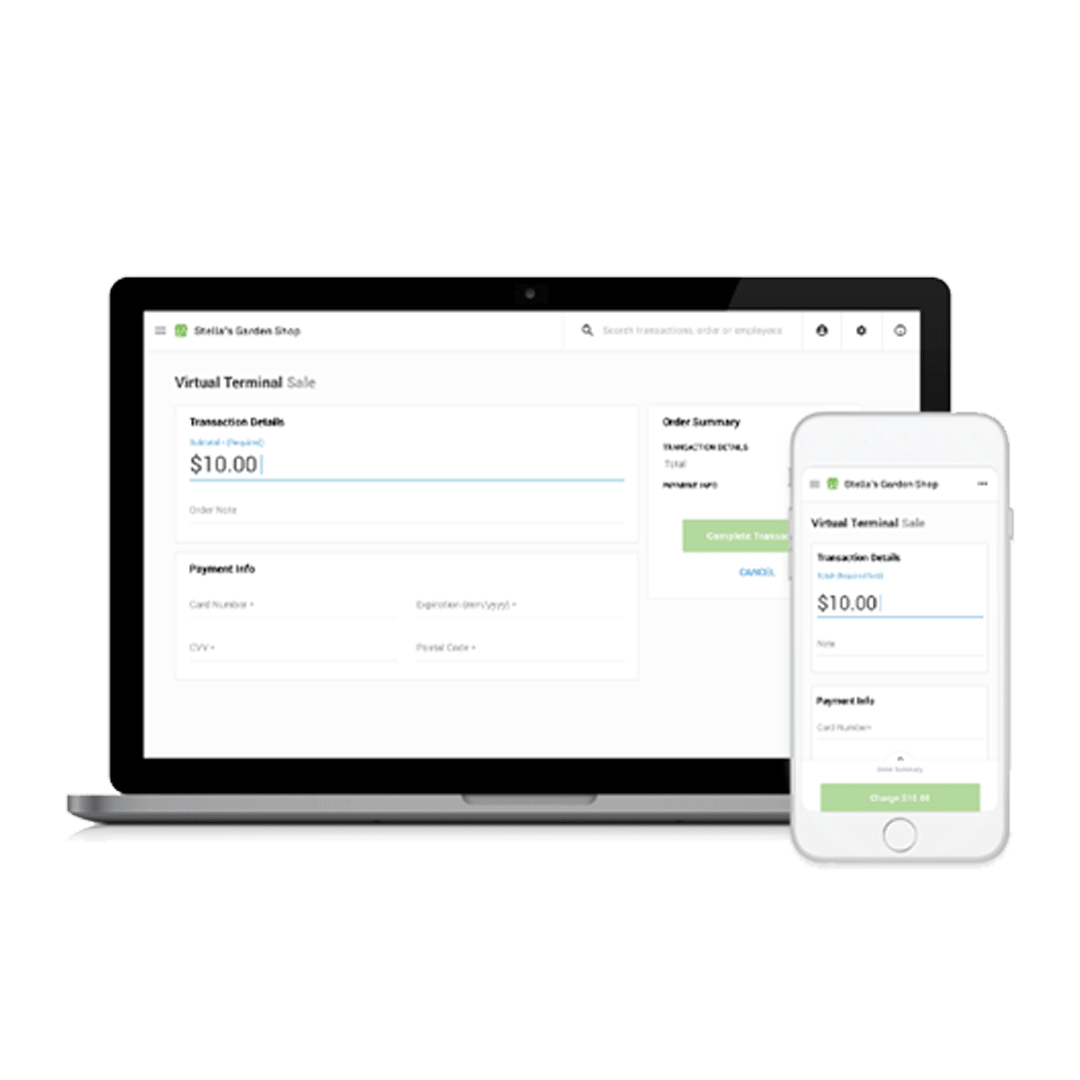 Clover Virtual Terminal
Clover Virtual Terminal offers you the flexibility, and ease of processing payments wherever you are. Transactions are done at card not present processing charges.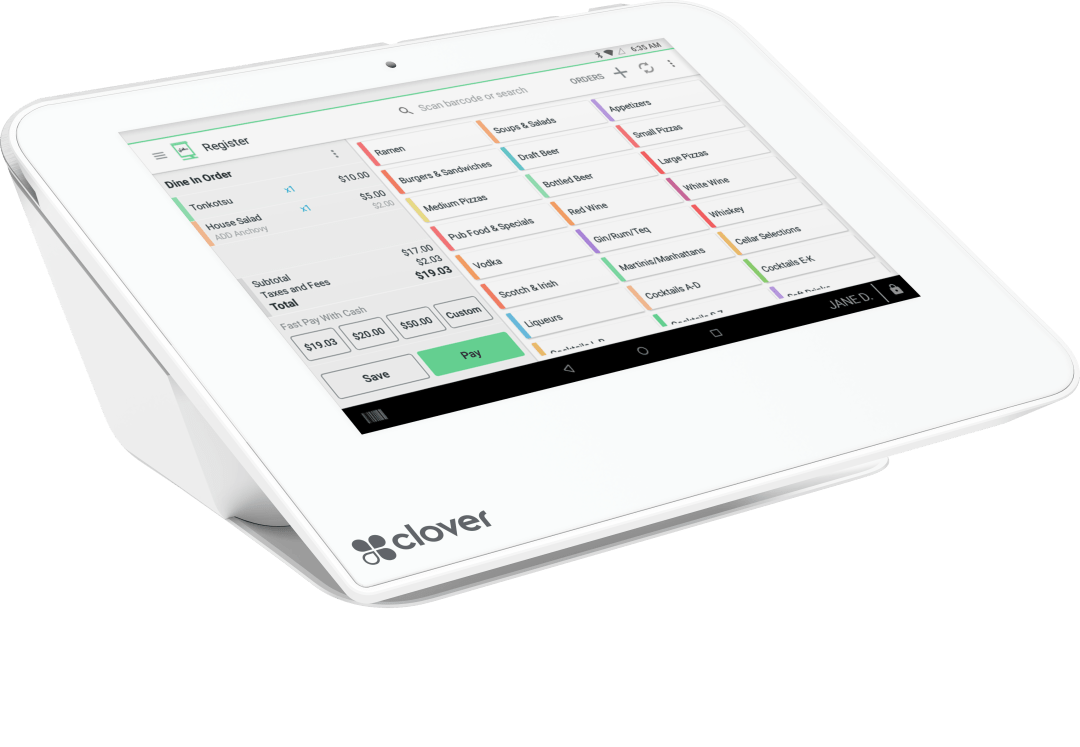 Clover Mini
Run your operations more efficiently in one integrated system that scales with your business as it grows.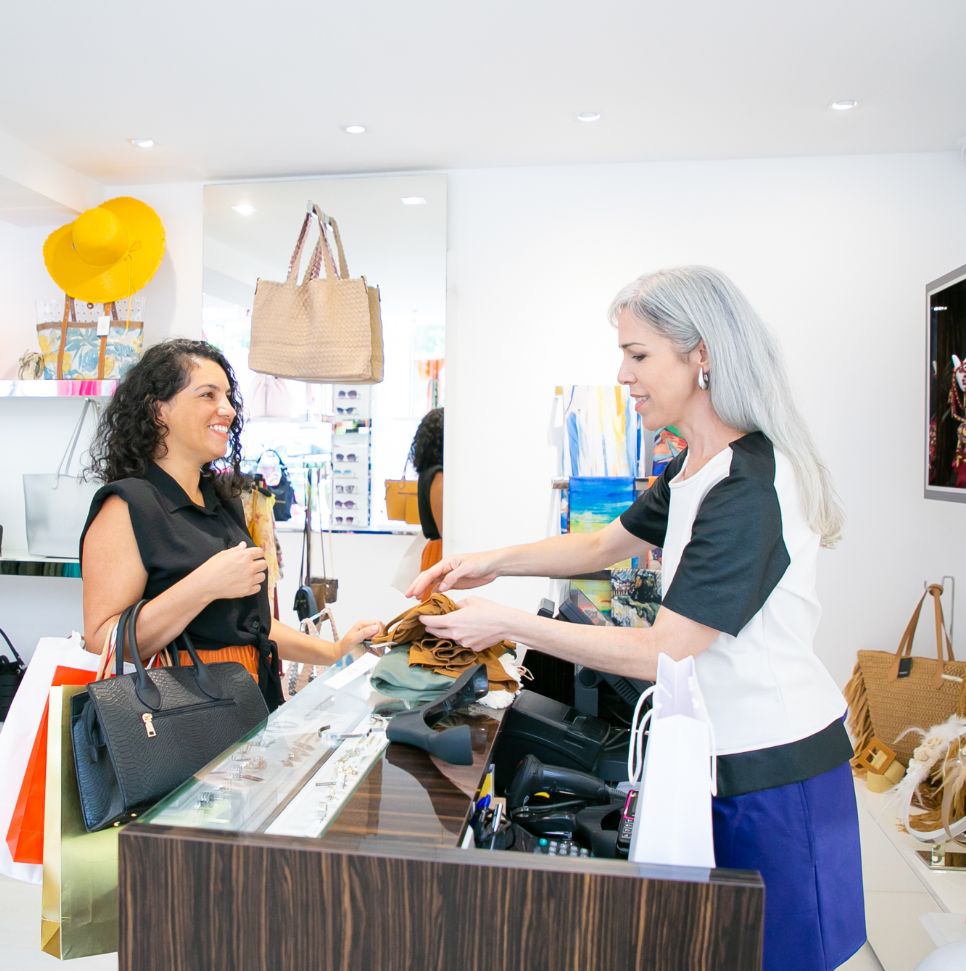 Our fastest, most customer engaging point-of-sale (POS)
Manage everything, from making appointments to checking inventory to overseeing employees, with this complete business management POS system.

High-res displays for merchant and customer

Integrated LTE for primary or fallback connectivity

A new, high-speed printer that's fast and efficient
Choose The Best Fit for Your Business
No matter how small or big your business is, Clover provides all types of solutions for your businesses.
We customize each platform for our clients- Whether they need a simple terminal solution or complex
software integration, we can fulfill any business needs.
All Of Our Solutions Built Around

Security
Our state-of-the-art gateway
utilizes P2PE and patented
tokenization

Easy Monitoring
Our reporting system puts all
of a customer's payment
information at their fingertips

Low Transaction Rates
Our gateway automatically
passes Level II/Level III data
to ensure the lowest possible
the rate for every transaction

Transparency
Our fees are straightforward
and our statements are easy
to understand
You can count on Clover for a feature-rich POS

Fast Orders + Checkouts
Accelerate your checkout process with item categories or barcode scanning.

Detailed Reporting
Clover dashboard makes it simple to monitor sales, refunds, and customer spending habits in real-time, from any device

Gift Cards are Key
Clover dashboard makes it simple to monitor sales, refunds, and customer spending habits in real-time, from any device

Customer Engagement Tools Create Tangible Results
Create a customer database, build a loyalty program and take advantage of built-in marketing tools

An App Market for Every Business
With 300+ applications, it's never been easier to sync with popular third party apps to fulfill even the most specific needs

Safer Payment Acceptance
Contactless acceptance and antimicrobial touch screens create a safer environment for your customers and employees